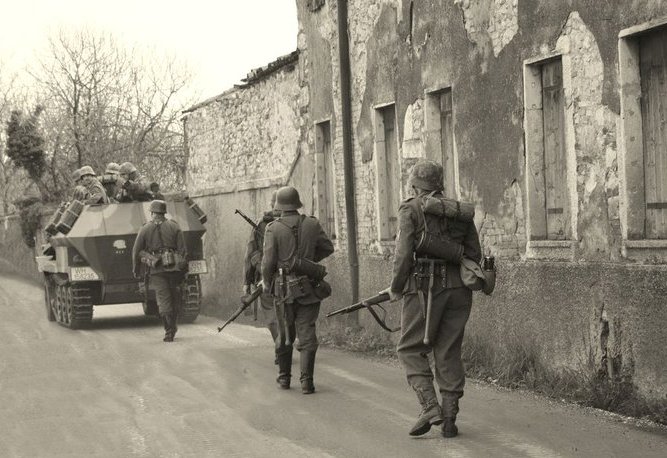 L'Associazione Storico Culturale
"26° Panzedivision Reenactin Group" è un gruppo di ricostruzione storica NON associato ad alcun movimento politico. Esso si prefigge solamente di mantenere viva la memoria di tutti coloro che hanno combattuto nei vari fronti della
II Guerra Mondiale e di contribuire alla ricerca ed alla divulgazione storica.

We are not affiliated with/or subscrive any radical, political, or racist organizations. We seek recreation via the fast paced hobby of WWII reenacting only. Any German WW II national emblem, and other potentially offensive insignia are used strictly for historical purposes only.